Enterprise SEO metrics are key indicators that help you measure the success of your search engine optimization campaign.
For enterprises, optimizing your website for search engines can be particularly challenging because it involves working on large websites consisting of thousands of pages. If you don't track the right set of SEO metrics, you can't determine your SEO marketing returns on investment.
In this article, I will share the most crucial enterprise SEO metrics and the tools to effectively track them.
Let's begin!
Get My Free Enterprise SEO Plan
Top Enterprise SEO Metrics
Here are some of the top enterprise SEO metrics that you need to track to maximize your insights and meet your business objectives effectively.
1) Organic Search Traffic
Tracking the growth of organic traffic is essential for enterprise SEO as it enables you to understand what is happening on your website and how you can improve your SEO tactics based on the traffic insights you gain.
You can track traffic volume using tools like Google Analytics and Google Search Console. For instance, the performance report in Search Console shows the number of organic traffic visits your website gets during a period of time: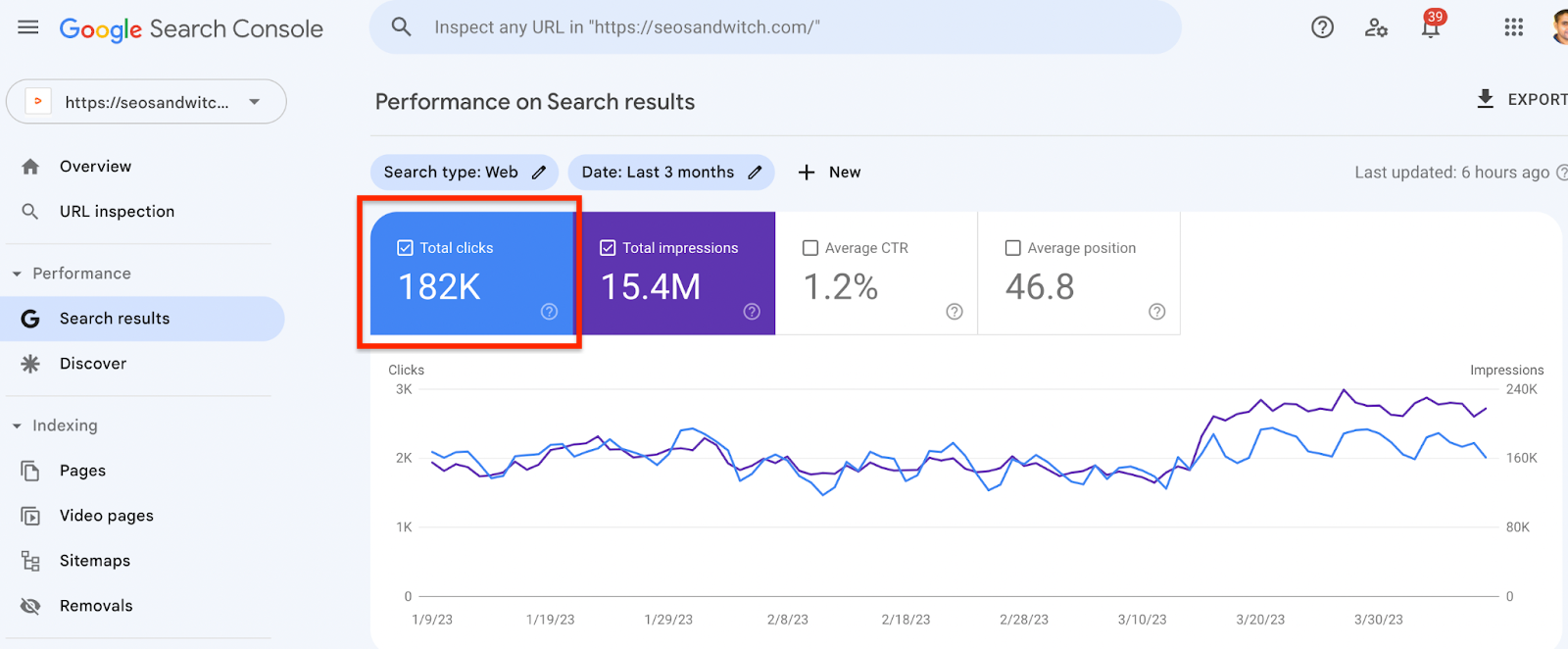 If you are using Google Analytics to track organic traffic, make sure to filter the traffic from Google Ads, paid search marketing campaigns and any other referral traffic sources, or else the data might not be accurate. By keeping track of organic traffic, you can easily identify whether your enterprise SEO efforts are paying off or not.
Dive Deeper: 17 Effective SEO Techniques to Drive Organic Traffic in 2023
2) Returns on Investment (ROI)
SEO returns on investment is a vital metric that lets you determine how effectively you are spending funds on your SEO efforts. Knowing your actual ROI allows you to make any improvements, if required, in allocating funds for better marketing results.
In order to calculate SEO ROI, you need to take the difference between organic revenue and SEO costs for a fixed period and divide the result with SEO costs.
Here is the formula for calculating the SEO ROI:
SEO ROI = (Organic revenue – SEO costs)/ SEO costs
For instance, let's say you spend $10,000 on SEO in a month and successfully generate $50,000 in revenue from organic search traffic that same month. Using the formula, we can calculate the SEO ROI as follows:
SEO ROI = ($50,000 – $10,000) / $10,000 = 4
So, the SEO ROI for this business is 4. This means that for every dollar invested in SEO, the business earned $4 in revenue. A positive ROI of 4 indicates that the business's SEO efforts were successful in generating more revenue than they cost, making it a worthwhile investment. A low SEO ROI would indicate that you need to improve your marketing strategy.
Hence, calculating the ROI for your SEO efforts is a significant metric for enterprises because it enables you to use your marketing budget effectively to boost your SEO strategies.
Dive Deeper: How to Do an Enterprise SEO Audit
3) Impressions and Click-Through Rate
Impressions and the click-through rate (CTR)  are prominent metrics for enterprise SEO that can benefit your business growth.
CTR is the percentage of users who click on your link in the search engines result pages divided by the number of impressions. Impressions are the number of times your URLs appear in a user's searches.
An increase in impressions correlates to an increase in branding. Higher impressions mean that your SEO strategy is working, and your target audience is seeing your website in the search results.
Similarly, an increase in CTR signifies that people are clicking on your website in the search results. You can track both impressions and CTR in the Search Console or the Bing Webmaster tools.
Open Search Console and navigate to Performance > Search Results: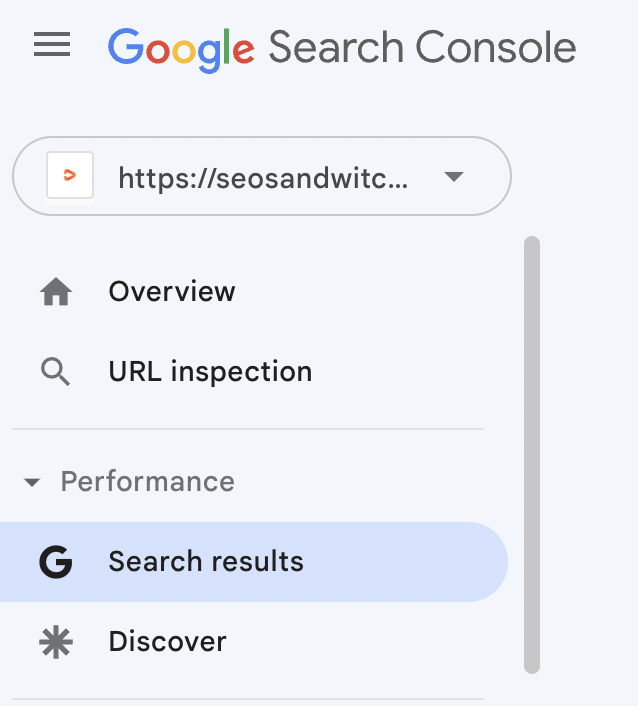 Here you can see the number of impressions and the average CTR your website is generating:

While looking at the impressions or other organic landing page metrics, you should also look at the search queries that are bringing in these impressions. Any irrelevant queries should be researched deeper to identify the specific web pages that are getting them and make changes in the content accordingly to reduce the number of irrelevant impressions to your site.
Dive Deeper: 11 Proven Hacks to Increase Your Organic CTRs
4) Backlinks and Referring Domains
Backlinks are one of the most important SEO metrics to track that determines the success of your SEO campaign.
You should know how many backlinks point to your site. The higher the number of backlinks pointing to your domain from trusted and reputable websites, the greater the chances of your site ranking higher in organic searches because they boost your backlink portfolio growth.
Use an SEO platform like Semrush to identify the number of backlinks and referring domains pointing to your website: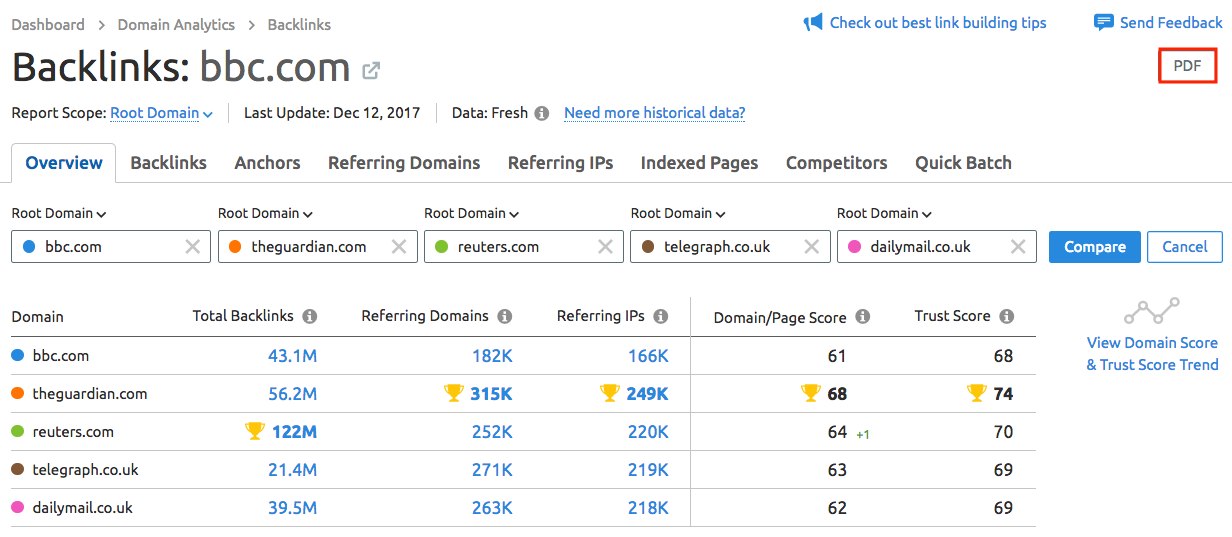 It is a good idea to benchmark the backlinks and the referring domain count prior to the start of your enterprise SEO campaign so that you can easily track and compare the progress.
Expert SEO tip:
Don't just look at the number of backlinks, but also look at the trust scores of each domain pointing to your website.
Obtaining links from spammy domains and private blog networks (PBNs) rarely helps in long-term keyword rankings.
You should also check the number of internal links pointing to different pages on your site and reduce the number of broken links. Fixing broken links can significantly help improve the user experience and assist in backlink profile growth.
Dive Deeper: The Skyscraper Technique: How to Build High-Quality Backlinks to Your Content
5) Brand vs. Non-Brand Visibility
Tracking brand vs. non-brand visibility is another significant enterprise metric that can benefit your SEO performance.
Most websites get a significant amount of traffic and conversions from branded phrases. Branded searches have more purchase intent and are useful in enhancing your business revenue by bringing in traffic from search engine results pages.
Keep in mind that:
Traffic and conversions from branded keywords may or may not be attributed to SEO.
However, traffic and conversions from non-branded keywords can certainly be attributed to organic marketing.
Hence, if you are running enterprise SEO campaigns, it is crucial to determine the actual revenue generated via non-branded keywords.
Monitoring any increase in the number of keywords – for instance, non-branded keywords driving traffic – helps you understand that your keyword research strategy is effectively generating more online sales.
You can use Search Console to filter the number of non-branded keywords driving traffic to your website.
Log in and navigate to Performance > Search Results.
Now click on +New > Query: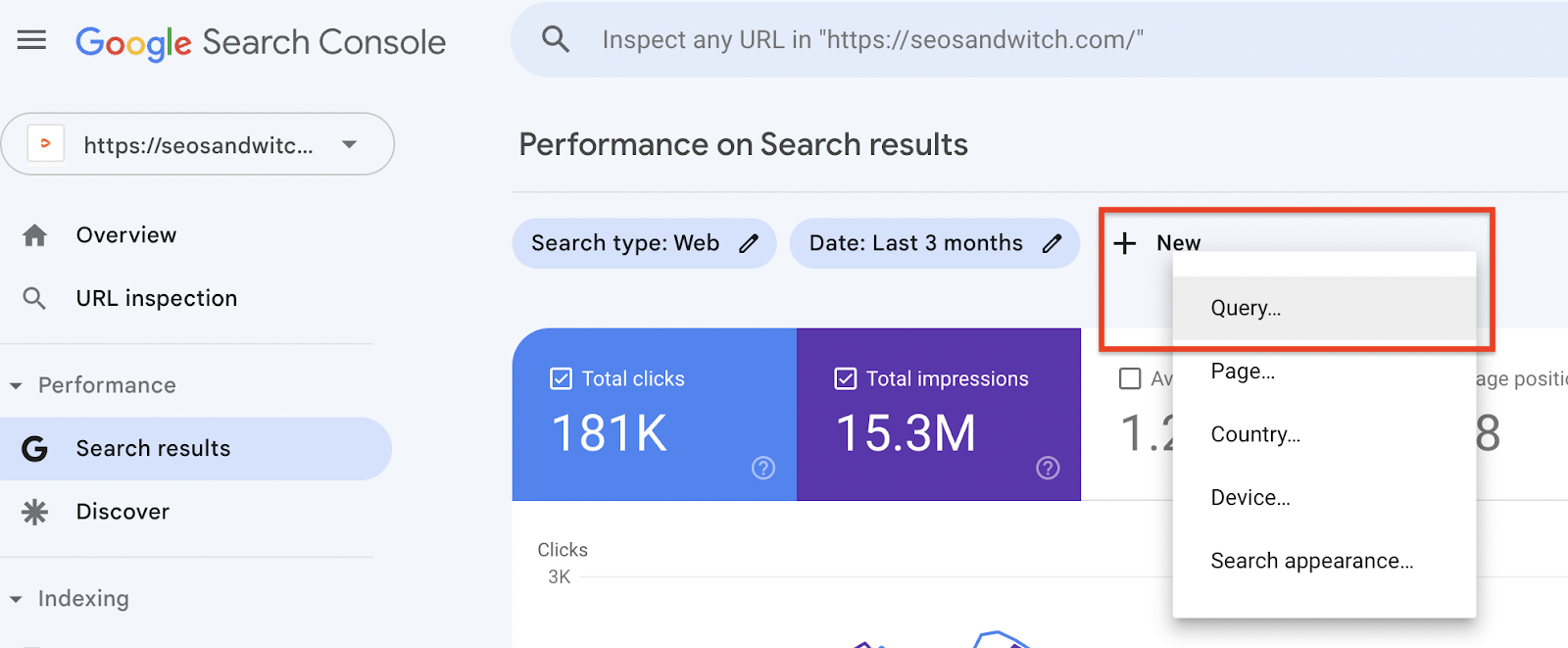 Here you can filter all the queries that are not containing your brand name. This will help you find the SEO keywords driving organic traffic to your website: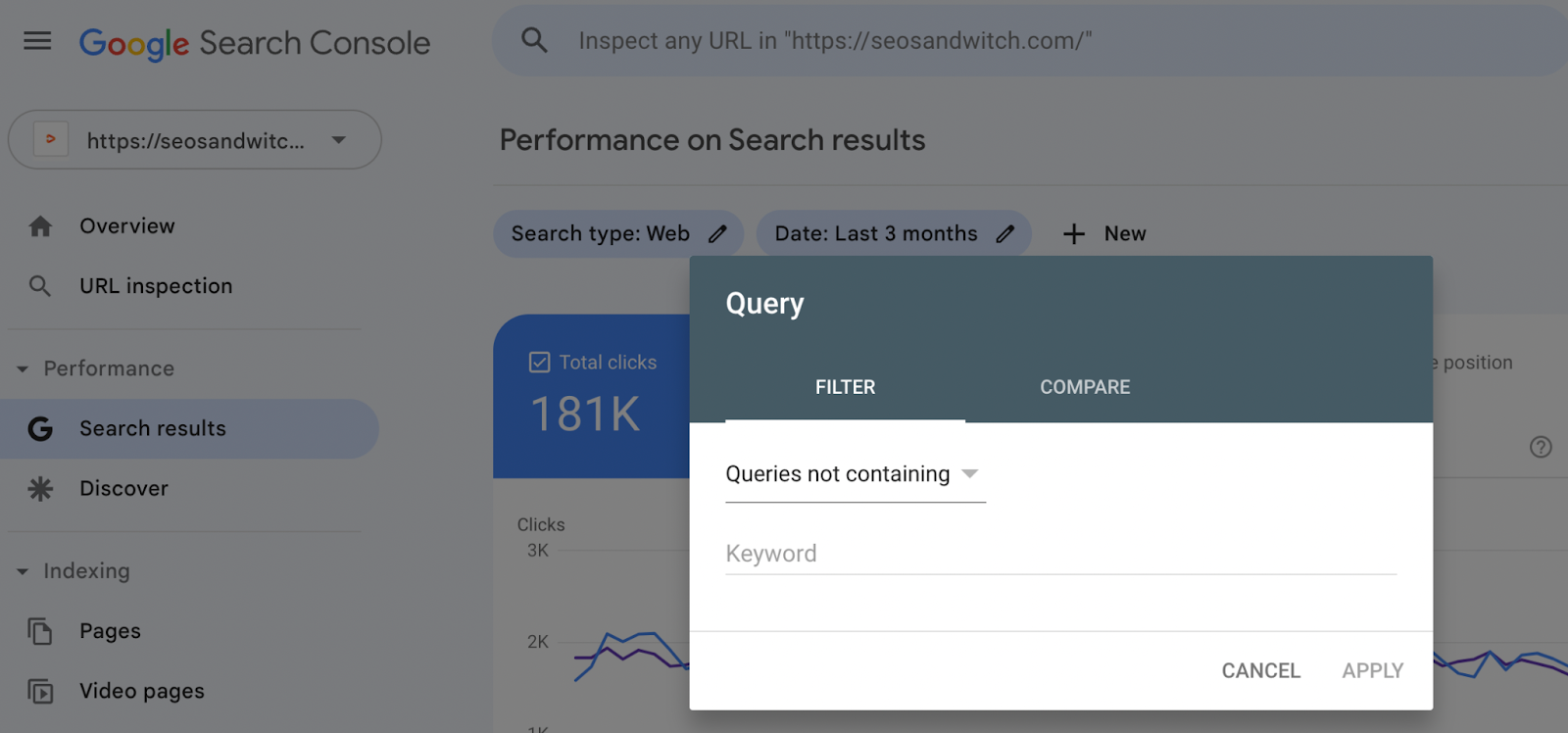 Dive Deeper: Targeting Branded vs. SEO Keywords: Which Should You Focus On?
Get My Free Enterprise SEO Plan
6) Page Speed, Core Web Vitals and Mobile Usability
Google and other search engines count website speed as a crucial ranking factor mobile searches.
This means that it is crucial for an enterprise website to load quickly because fast loading times provide a good user experience, which leads to increased search engine rankings.
You can check your page load time using tools like Page Speed Insights. The tool will provide a score out of 100 that measures how fast your page loads, and a higher score means your page is displayed faster: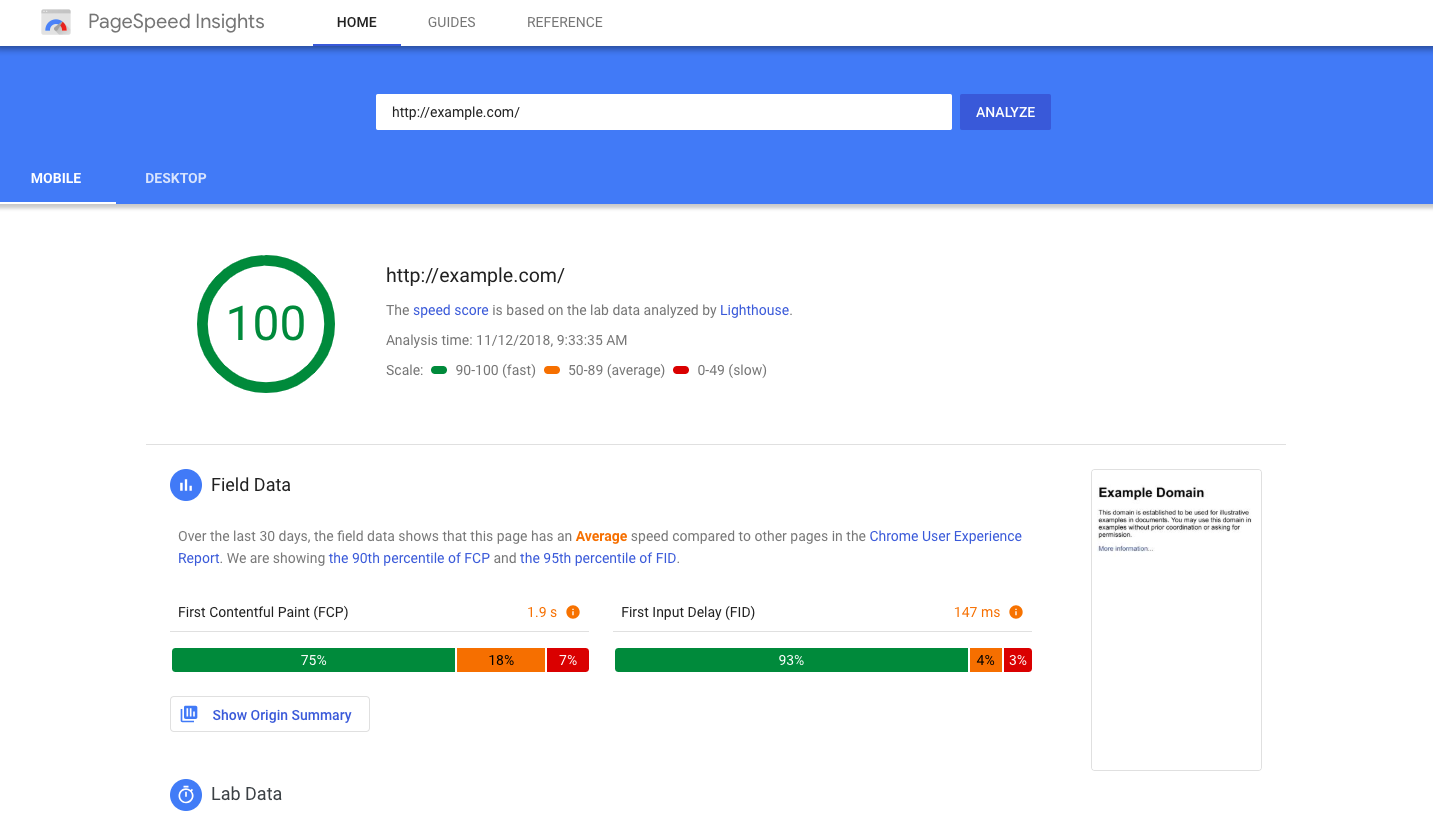 Measuring core web vitals is another important enterprise SEO metric, as they are a part of Page Experience signals which determine how your pages perform based on real-world usage data.
Core web vitals consists of the following three essential landing page-level metrics:
First Input Delay: The time a user takes to see the results of an action on the page. You must keep your FID under 100 milliseconds.
Largest Contentful Paint: The load time for the largest visual element on the web page. Keep LCP under 2.5 seconds for 75% of page loads.
Cumulative Layout Shift: The time taken by a page to become visually stable. It is recommended that you have a CLS of less than 0.1.
You can find out how many URLs on your website offer a good experience to users using the Core Web Vitals report present in Google Search Console.
Log in to Search Console and navigate to Experience > Core Web Vitals: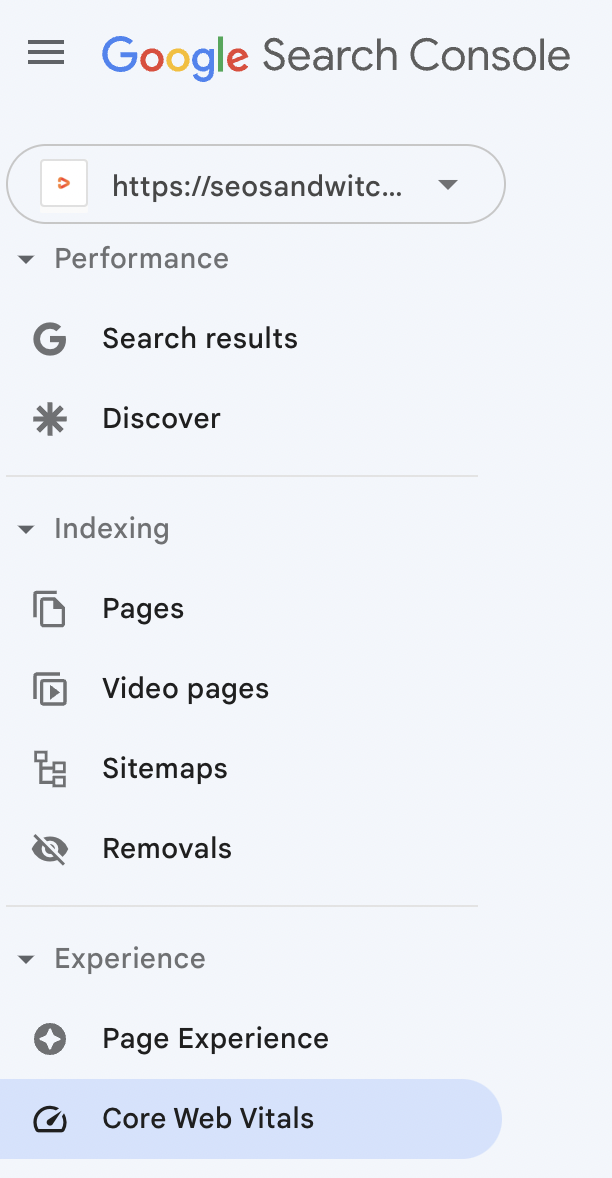 Here, you can see the number of poor URLs on your enterprise website for both desktop and mobile: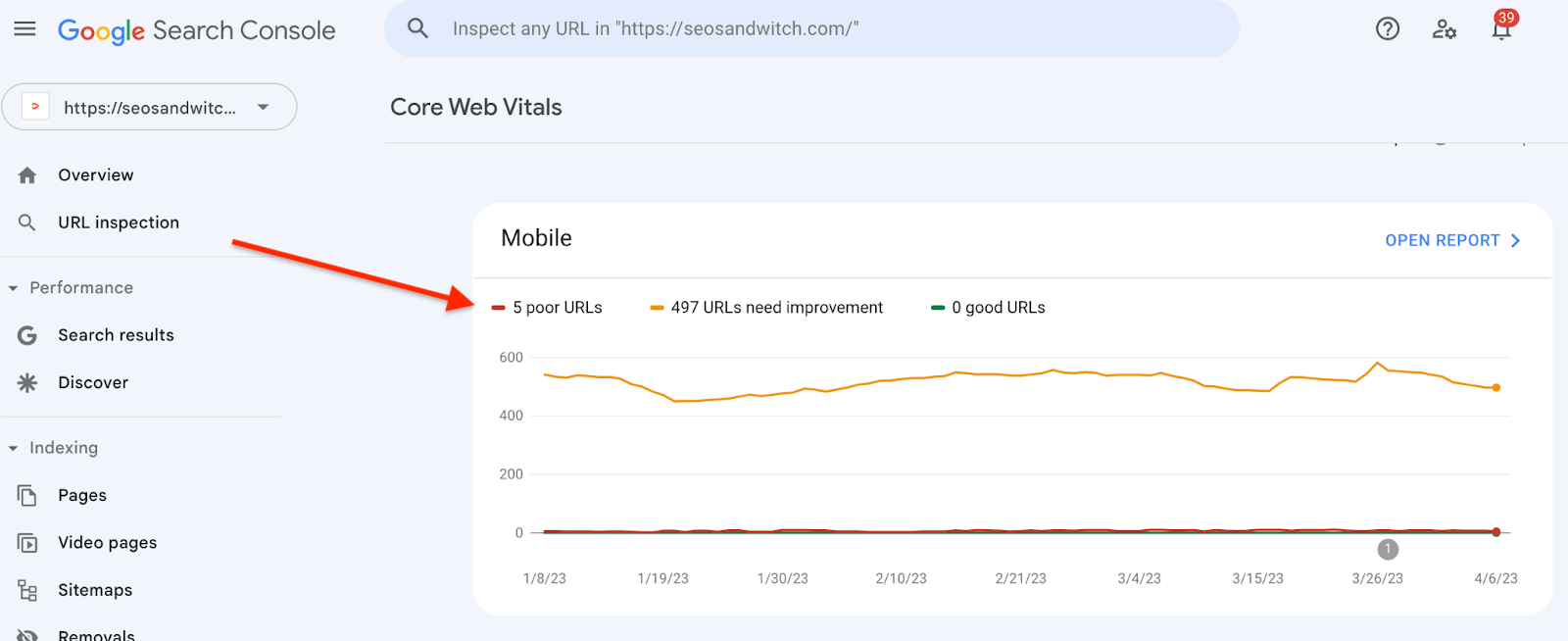 You can click on the open report link in the top right corner to find the exact core web vitals issues impacting your website: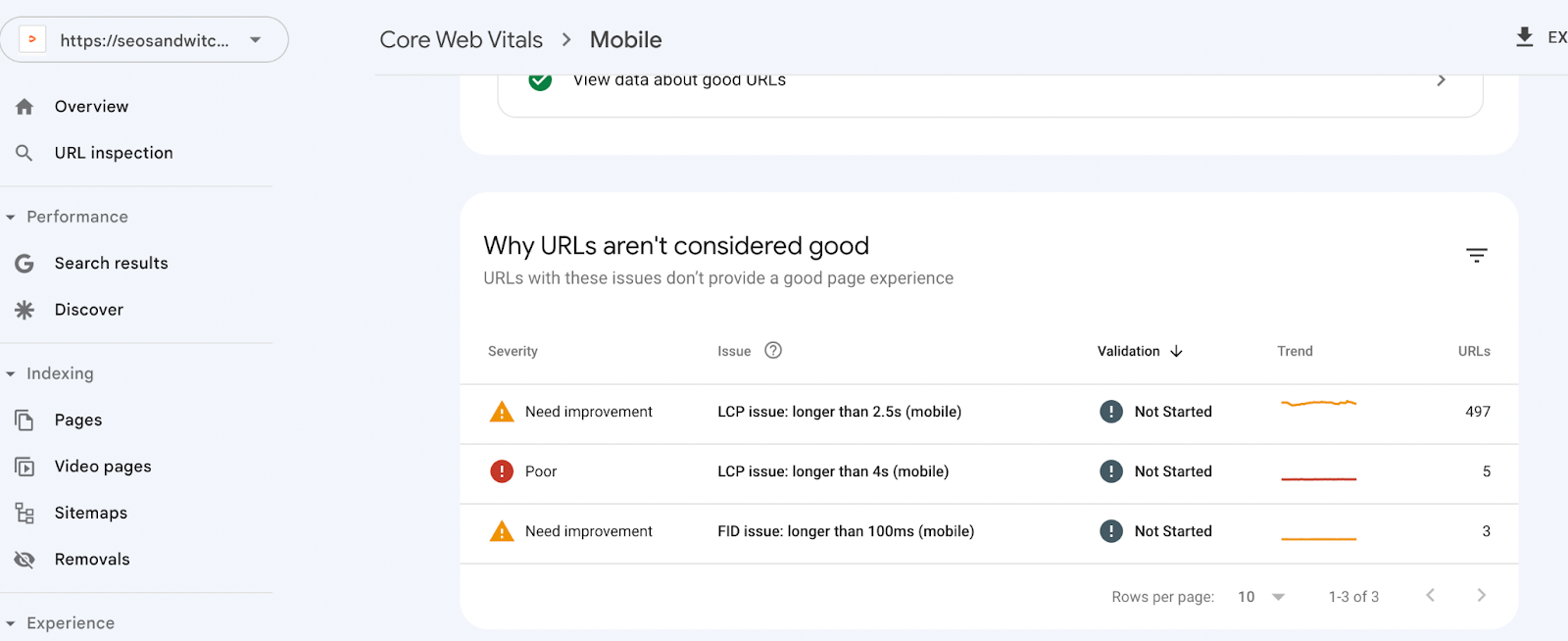 You should carefully review these issues and fix each one of them to boost your organic search performance.
Finally, you should also check the mobile usability of your website, which determines the number of poor URLs on your website that are not usable on mobile.
You can find this report by navigating to Experience > Mobile Usability in Search Console: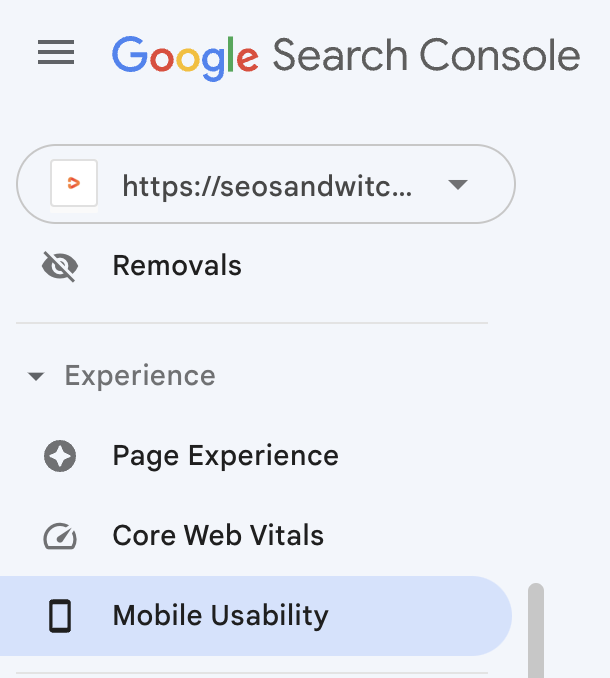 This report will show you the list of URLs that are usable using mobile devices and the ones that are not: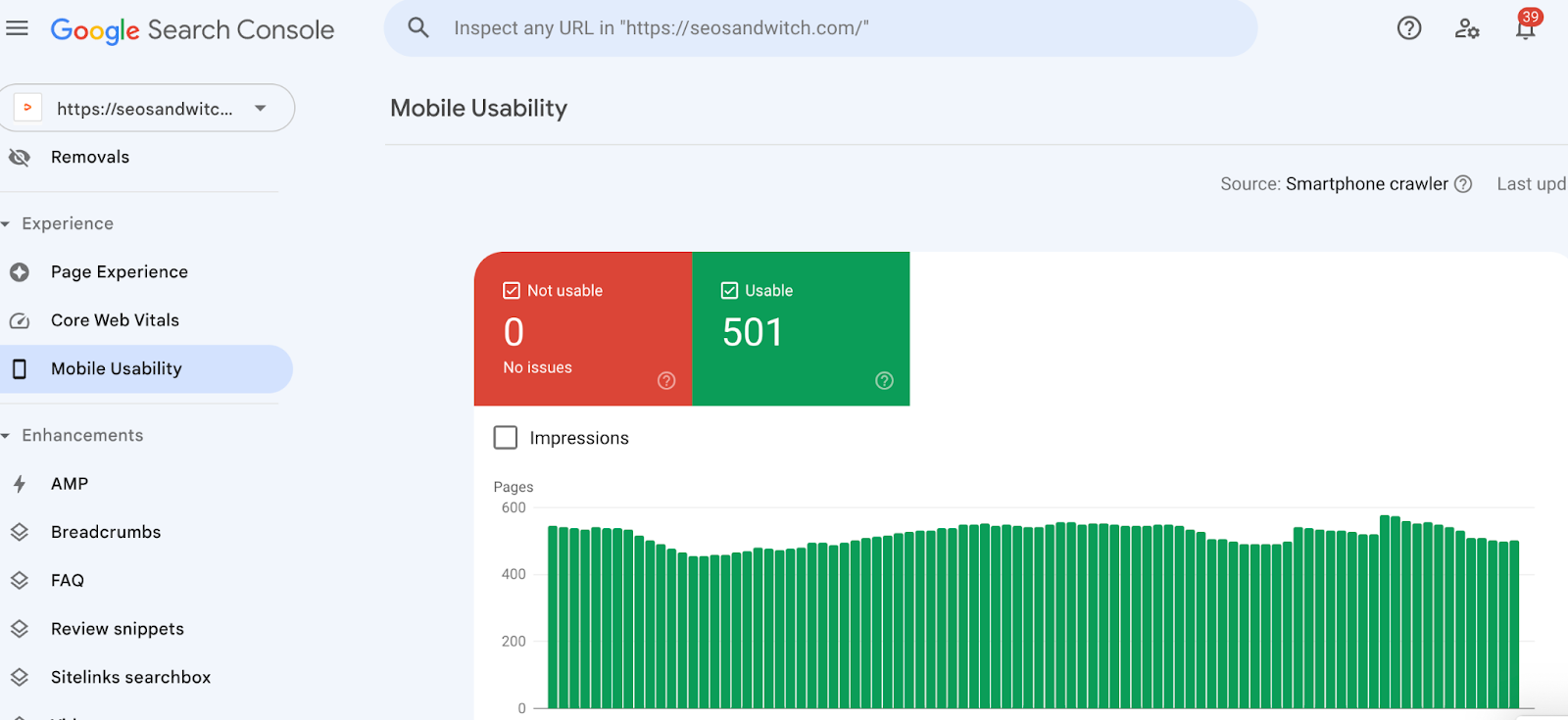 If any URLs on your website do not pass the mobile usability guidelines, you should fix them as soon as possible to improve the user experience.
Related Content:
* SEO Score: How to Grade Your Website (in 5 Minutes)
* CWV Update: Why Google Keeps Changing How It Measures Your Site's UX (and What to Do About It)
7) Bounce Rate
Bounce rate is the percentage of all the sessions on your website where a user just visits one page and leaves without exploring additional pages.
A high bounce rate can severely impact your business, sending signals to Google that your website offers a poor user experience. Some factors that contribute to higher bounce rate are:
Slow loading time
Hard-to-read text
Interrupting pop-ups
You can track the bounce rate using Google Analytics.
Log in to Google Analytics and navigate to Life Cycle > Engagement > Pages and Screens: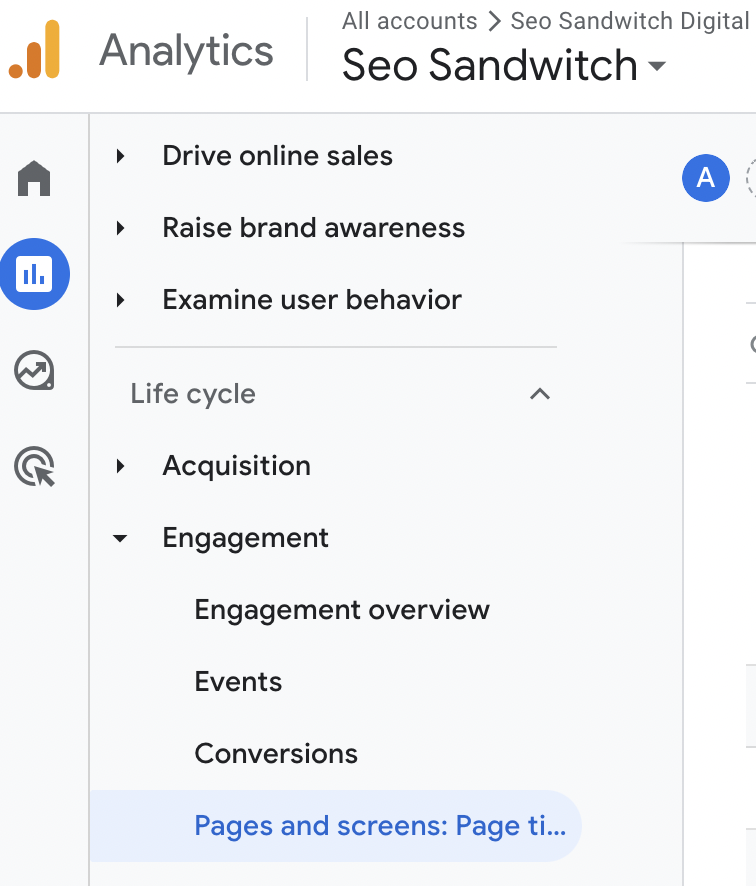 Here, you can see the different pages on your site with their respective bounce rates: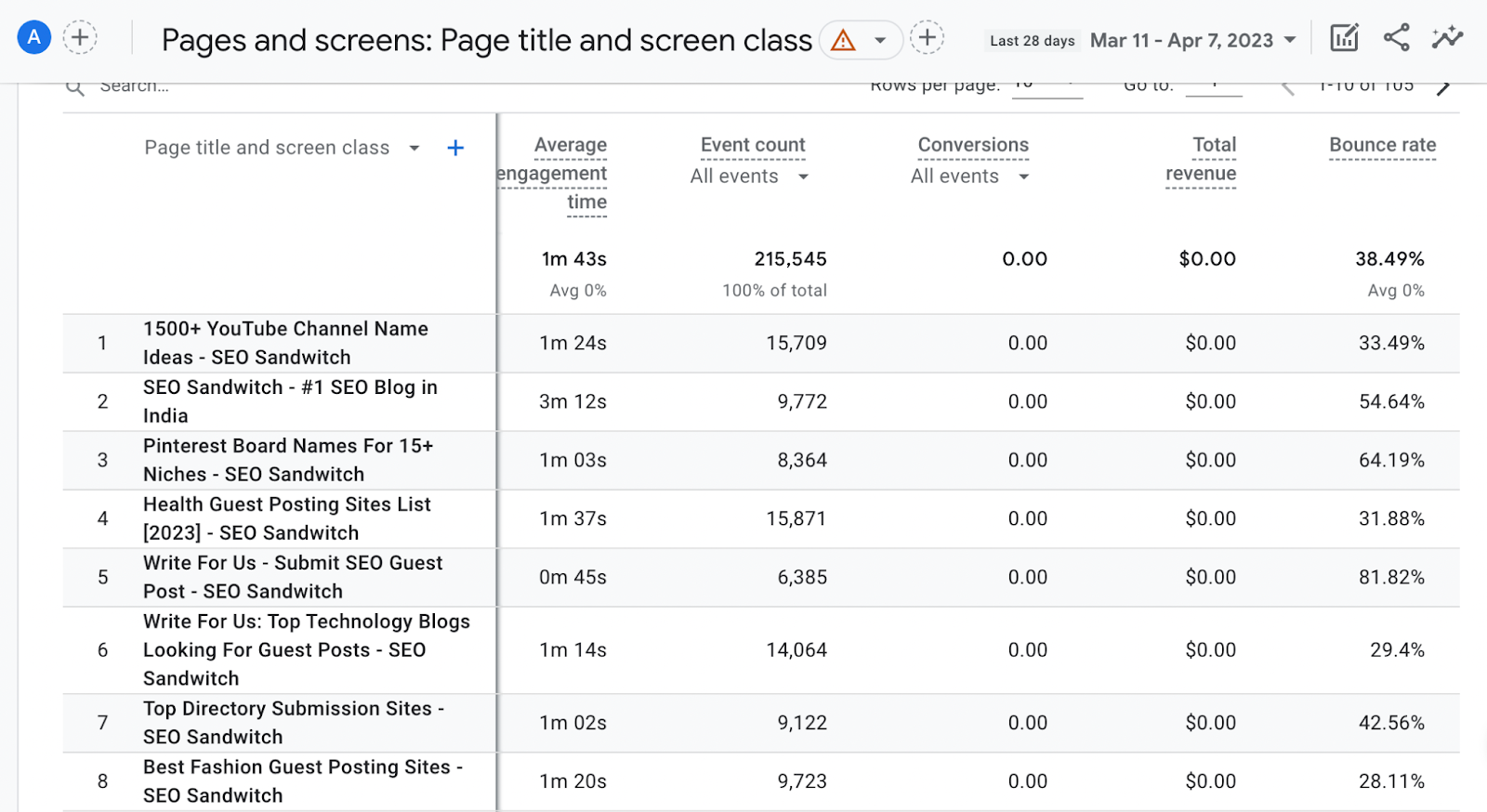 Bounce rate is a direct way to measure user engagement, and it is crucial for enterprise digital marketing. You should regularly track the bounce rates of your target landing pages to keep them as low as possible.
Get My Free Enterprise SEO Plan
8) Crawl Errors
Monitoring crawl errors on your website is another significant enterprise SEO metric to ensure that search engines find, index, crawl and rank your content faster.
Crawl errors are an event that occurs when a web crawler tries to reach any landing page on your website but fails to fetch it successfully.
There are several reasons responsible for crawl errors, such as:
Blocking pages via robots.txt
DNS failures
404 errors
Redirect chains
Google might reduce the crawl rate of your website if there is a significant increase in crawl errors. Use Google Search Console to detect crawl errors on your site.
Open Search Console and go to Settings: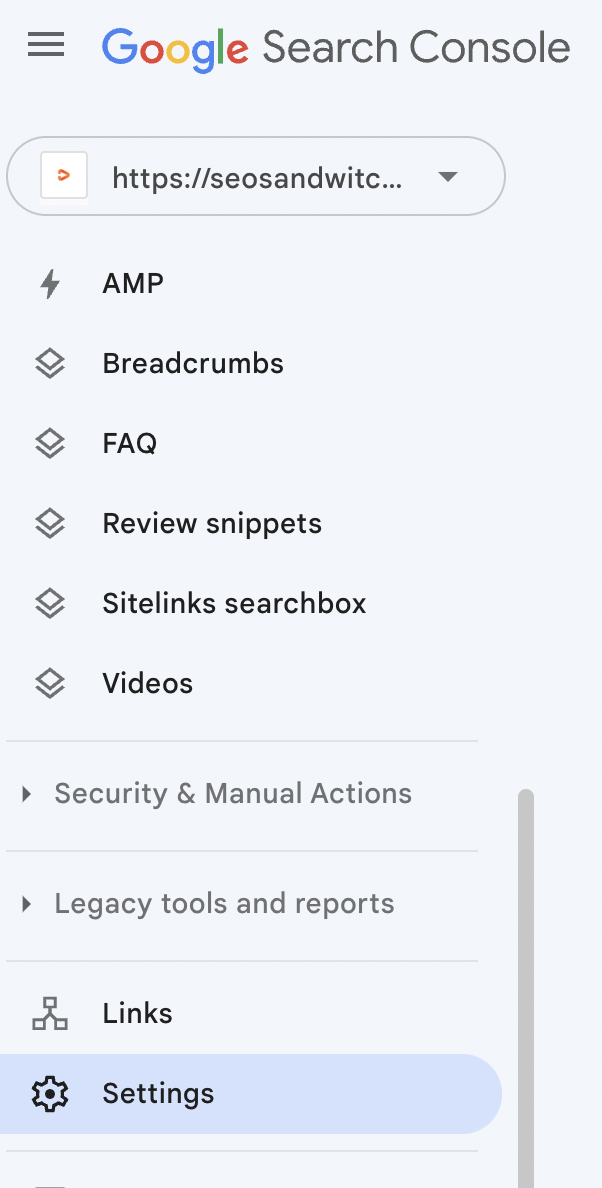 Locate Crawl Stats and click on Open Report:

Here, you can see the total crawl requests, the average response time, and the host status: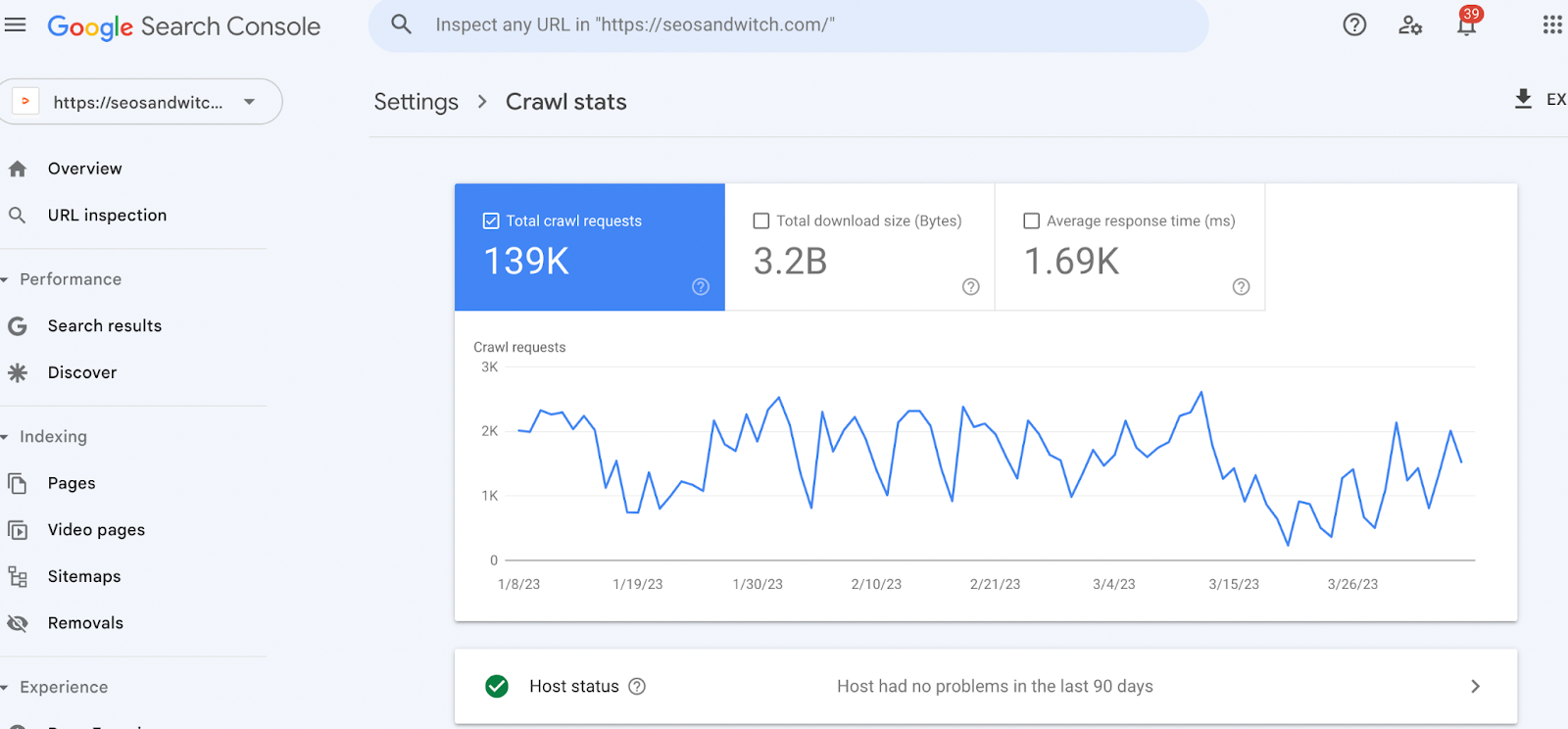 This report will help you identify the number of crawl requests Google is making on your website and whether there are any issues.
You can also locate page indexing issues on your site by navigating to Indexing > Pages: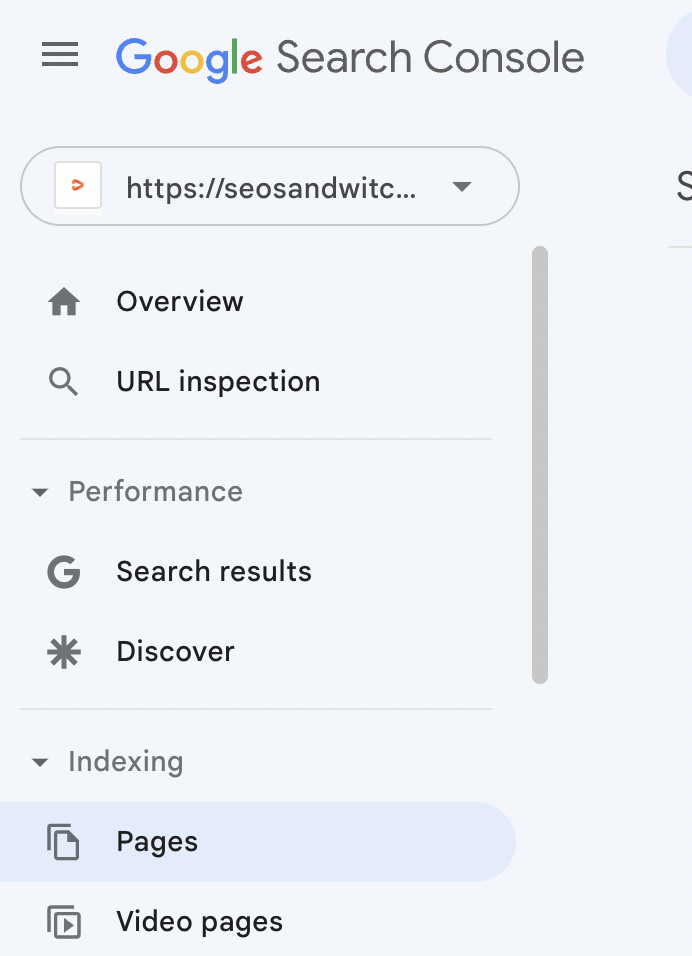 This section will show you the different types of crawl errors that Google might have encountered while crawling and indexing your website. Looking at this section significantly helps in boosting the number of indexed pages: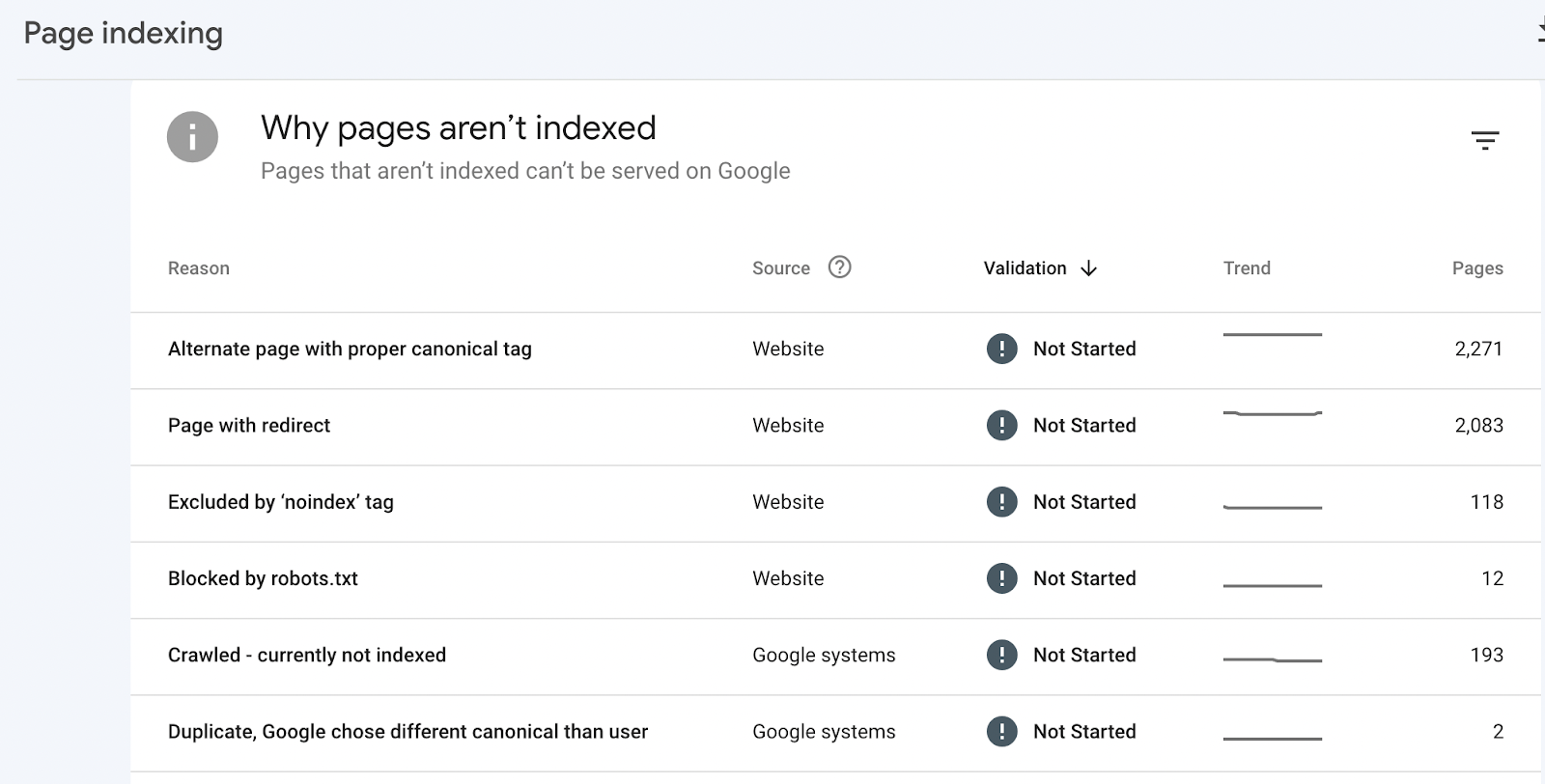 Hence, you must always ensure that you run consistent crawls and use Google Search Console to monitor your website for crawling-related issues.
Dive Deeper: Get Ahead of the Competition: 6 Powerful Enterprise Search Engine Marketing Strategies
Best Enterprise SEO Analytics Tools
Large enterprises need effective enterprise SEO tools to carry out large-scale technical audits and get a more accurate assessment of their marketing efforts.
Here are some of the best enterprise SEO tools.
Searchmetrics
Searchmetrics is one of the best all-in-one enterprise SEO tools to help accelerate your revenue from SEO: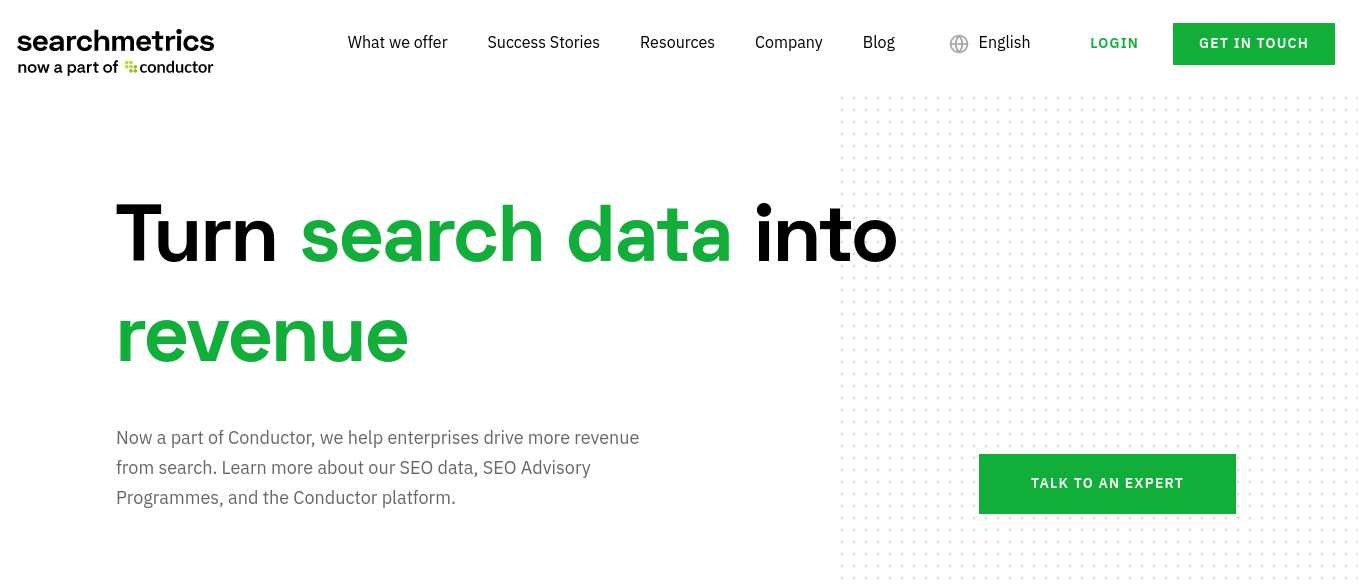 The software offers the largest keyword database in the world to help you discover the topics at every stage of the buyer's journey to improve search visibility.
Searchmetrics also offers modules for SEO-optimized content briefs since Google loves fresh content, research clouds, competitor research, content experience, site experience, and search experience that help significantly in your SEO monitoring, planning and reporting.
The user interface of Searchmetrics is quite easy to use, which makes team collaboration very efficient. It also enables you to enhance your campaign progress by leveraging customers' insights and APIs.
seoClarity
seoClarity is one of the top AI-powered enterprise SEO analytics platforms that enables your entire marketing team to use customized SEO dashboards.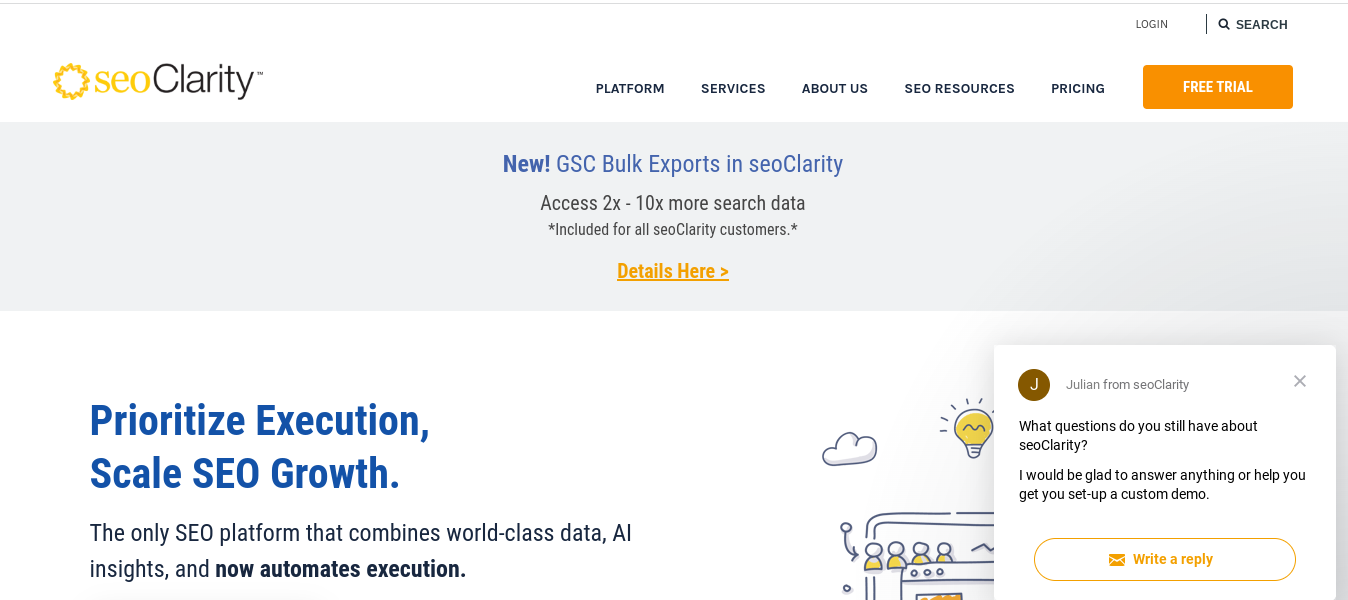 The tool lets you quickly identify duplicate pages and website issues so that you can perform site audits and deep crawls to easily boost your SEO performance.
With seoClarity, SEO professionals can create and deploy internal links at scale. It also offers comprehensive analytics for enterprise SEO with personalized dashboards to deliver keyword ranking and crawl data in any form you need it.
The best part of this enterprise-level SEO tool is that it uses automation to achieve SEO success.
BrightEdge
BrightEdge is another leading enterprise SEO software that offers robust tools for analyzing keyword-level performance, opportunity forecasting, and content marketing management.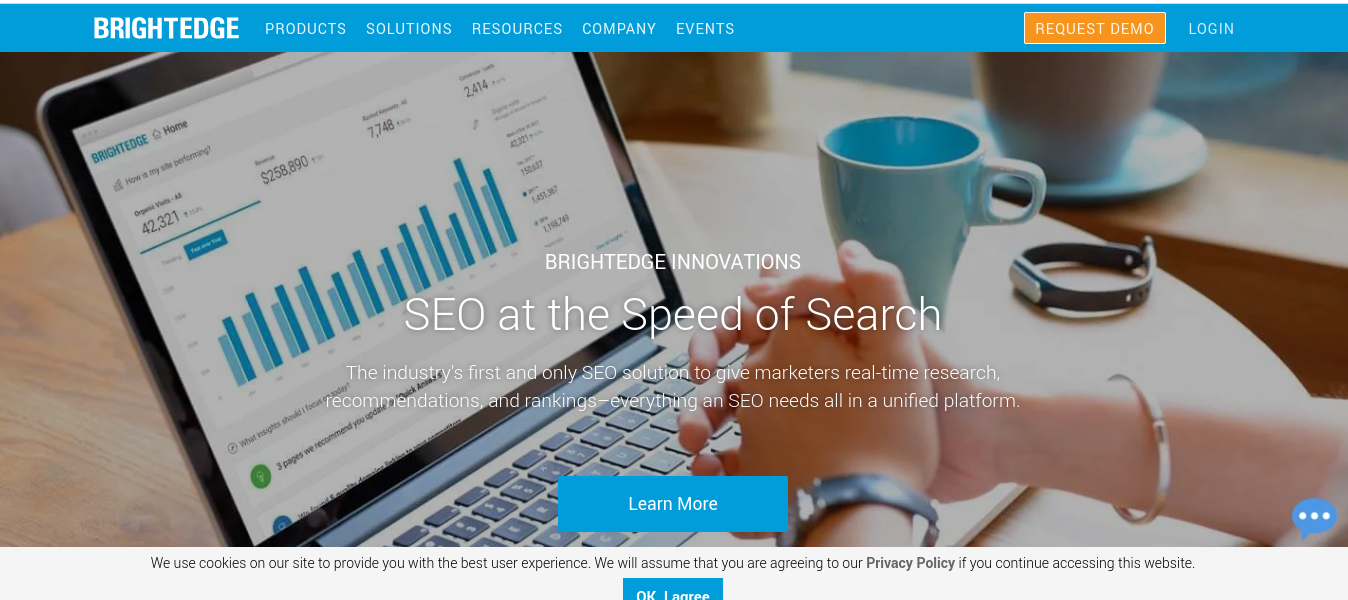 It significantly helps you prioritize work as you take on SEO issues by enabling you to develop a 360-degree perspective of your digital marketing strategy.
BrightEdge enterprise SEO tools' in-depth competition analysis feature provides you with valuable information on category pages, page templates and inbound links so you can gather insights from competitor analysis and rank your business higher on the SERPs.
Related Content:
* The Quick Guide to Enterprise SaaS SEO
* Enterprise SEO Software: How to Choose the Best SEO Platform for Large Sites
Last Word on Enterprise SEO Metrics
Tracking the right enterprise SEO metrics is crucial for measuring the success of your SEO campaign and making data-driven decisions that will help you optimize your website.
By regularly monitoring organic traffic, branded vs non-branded keywords, backlinks, bounce rate, impressions and conversions, you can identify areas that need fixing and improve your SEO strategy.
Hopefully you learned which Enterprise SEO metrics to track! But if you just want an expert enterprise SEO agency to do the work for you, click below to request your free consultation. 👇
Get My Free Enterprise SEO Plan
---
Enterprise SEO FAQs
What makes enterprise SEO different?
Enterprise SEO takes a large-scale approach that involves working on a number of web pages or websites simultaneously. The major difference between small business SEO and an enterprise SEO strategy is that you need to have specific SEO tactics for an enterprise that can be scalable for several thousand web pages.
What is the need for enterprise SEO tools?
Enterprise SEO tools provide relevant SEO data and help in the efficient management of large enterprise websites. They offer effective tracking of enterprise-level SEO metrics and provide detailed reporting in real-time to make better business decisions.
What are the challenges of enterprise SEO?
A major enterprise faces several challenges from complex site architecture to getting an adequate budget for SEO tools. Here are some of the other unique challenges of enterprise SEO:
Complex technical issues
Large-scale quality content creation
Regular content audits to identify content decay
Link acquisition from credible and trustworthy sources
Taking content approvals from management
Reputation management
Link building or content limitations due to legal compliance
What is the importance of conversion rates in enterprise SEO?
The success of every SEO strategy relies on conversions. If the organic search conversion rate is higher, the SEO strategy is doing well.
In enterprise-level SEO, conversion rates are vital because they help you measure how many visitors on your site complete a specific action, such as making a purchase or filling out a form. Conversion rates directly impact your returns on investment; hence it is one of the most crucial SEO metrics.
You can measure conversion rates and your revenue from enterprise SEO campaigns using analytics software such as Google Analytics or Adobe Analytics. These enterprise-level analytics software provide deep insights into the revenue generated from organic search, as well as the revenue per conversion, conversion value, and other relevant metrics.