The concept of how to get better at marketing is, hands down, more of a "street smart" game than it is a "book smart" game.
A lot of marketing decision-makers often make a point of learning a lot, but never really actuate what they've discovered. They learn and learn and learn, but to what end? It simply doesn't get them very far if they aren't putting what they absorb into practice.
The mere fact that you're reading this article suggests that you are ready to learn how to get better at marketing, get out of your marketing comfort zone, and experiment with what you've learned.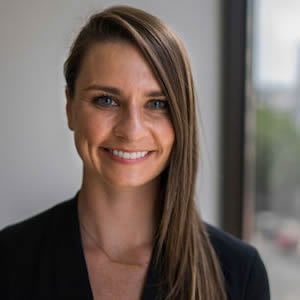 Jacqueline Foster
Demand Generation Marketing, Lever.co
We can count on them to bring new ideas to the table consistently
1) Just Start Trying Things
When you're diving into the world of mastering marketing, experimenting becomes the name of the game. It's not just about amassing theories and stashing them away in your brain. You have to roll up your sleeves and put that knowledge into action.
Think about your marketing like you would a science lab experiment.
Your strategies are like hypotheses, ready to be tested. Part of the scientific method requires experimentation in order to progress. Theory alone will only get you so far, and if you spend all your time theorizing, nothing tangible will actually get done.
Sure, absorbing info from podcasts, books and articles is important, but the real wizardry kicks in when you turn those insights into real-world campaigns. That's where the genuine growth spurt happens. We promise you, it'll be a lot slower if you try to logic your way to the end.
Of course, that's not to say you should fire from the hip at all times. The assumption is that you're putting what you've learned to the test. It would be equally useless if you started tinkering with your marketing without having done any research prior. But in this case, we're assuming that you've already done your due diligence in arming yourself with the knowledge necessary to execute a marketing campaign.
Here at Single Grain, any time we get a new idea out of any book that one or more of us is reading, we simply pause reading and implement that innovation before continuing. This forces us to apply our knowledge dynamically as we learn it.
2) Leverage Your Connections
One approach to knowing exactly how to start with your brand's marketing is by tapping into your own network of connections. Who do you know personally that has managed to pull off their marketing campaign successfully? Asking them what actions they took to arrive there could help inform you in a practical way how to kickstart your own marketing engine.
Better yet, let's assume you listen to a handful of podcasters or follow successful business leaders. A lot of the time, these sources will hold their cards close to their chest when they're discussing high-level strategy with their entire audience.
So here's what to do (something we learned from Neil Patel): Just reach out to these sources directly.
Email them, DM them on social media or call their company to see if you can schedule a call. Most of the time, these people will be more than willing to share some details of their strategies in a private conversation versus spilling their secret sauce in a podcast episode.
It really all comes down to being brave and hunting them down (but don't actually hunt them!).
3) Trying Is Buying
We get it, it can be scary to explore something new, especially when money is on the line. Embarking on the journey to marketing mastery demands a blend of action, adaptability and astute networking. But you ought to treat the steps you take now in your marketing experiments as productive costs.
Every dollar you put into a marketing experiment is giving you data.
This is data you can use to learn what works and, just as importantly, what doesn't work. It's all valuable information in the end.
Here's the thing: Experiments that don't pan out the way you'd hoped for shouldn't even be considered mistakes. They're valuable marketing lessons learned specific to your brand and vertical that you only could have gained by trying them firsthand. The only foolish thing would be to ignore the insights you gain from your experiments.
How to Get There: Your Marketing Toolbox
The last bullet in the chamber would have to be picking the right tools you'll use to make your marketing plan come to life.
A lot of this involves you or someone in your company knowing their way around reporting software, experimentation tools, and media platforms.
Tools like Crazy Egg combined with Google Analytics are two great places to start in terms of providing you with insights on user behavior, preferences and trends. These (or other) tools will enable you to fine-tune your strategies and measure the success of your efforts: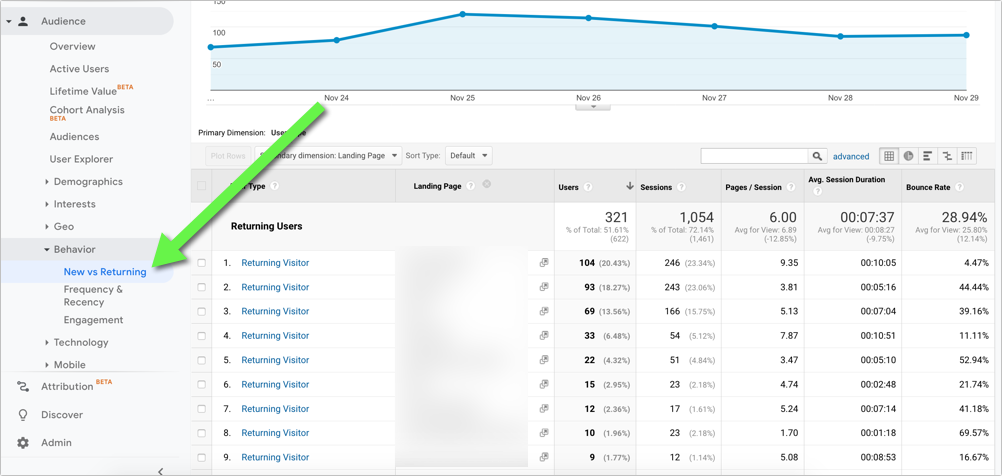 Last Word on How to Get Better at Marketing
Remember that effective marketing isn't wholly a left-brain or right-brain activity. It's a combination of both. It marries hard data with creative flavor. Marketers who try to reason their way through every decision will never achieve timely success because a huge component of it is artistic vision.
That's why we are are strong proponents of trying things. Learn from your experiments and iterate your way toward something better. There's no shortcut here. You have to put the time and money into testing if you want to truly know what is right for your brand.
While we don't discourage keeping your wits sharp with books, podcasts and periodicals, your best bet is to apply the things you learn one thing at a time.
Repurposed from our Marketing School podcast.